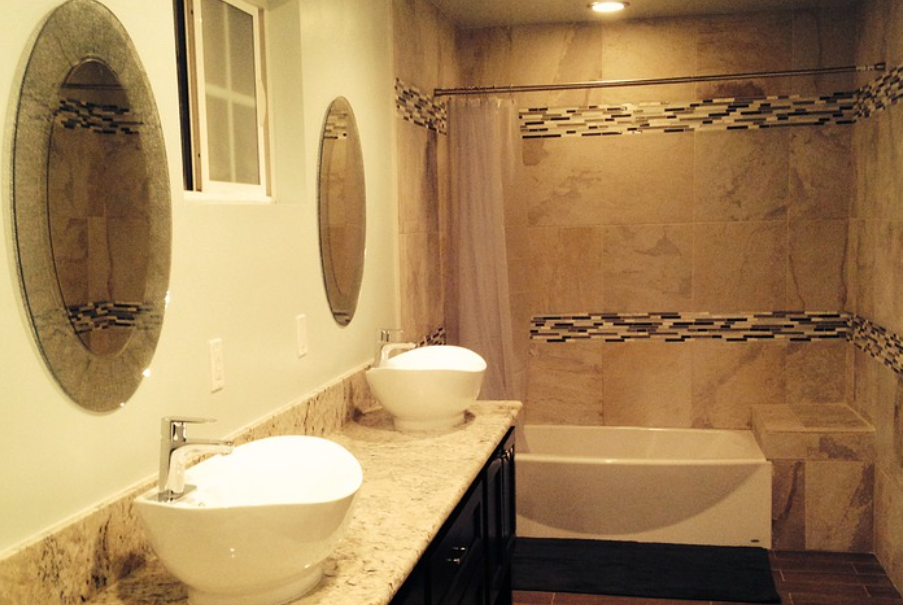 Finding the right bathroom vanity doesn't need to be difficult. Whether you want a gorgeous luxury vanity for a master bathroom or need an accessible customized vanity, choosing the right style matters. Some of this year's top trending bathroom designs include gorgeous double-sink vanities and uniquely shaped customization, as well as selecting high-end materials and luxury wood. Make the most of your beautiful new bathroom remodel with a high-end luxury vanity.
How Do I Choose the Right Bathroom Vanity for Me?
You have to consider several key factors before deciding on the right bathroom vanity. One of the biggest factors in deciding on a vanity is your bathroom's available space. While there are many exciting bathroom design ideas, not all work in every space. Some factors to consider:
Is the bathroom space unusually shaped?
Do you need to worry about accessibility?
Are you replacing cabinets and other fixtures?
Will you require customization?
How large is the space?
Are you rebuilding over an existing vanity?
Do you want to accommodate children?
Do you have space for a double sink?
What dimensions do you need?
You want to avoid installing a vanity that overpowers your bathroom or causes it to become cramped. Your vanity needs to fit the size of the bathroom. If you have a family bathroom, you may need to accommodate children or an elderly family member with lower cabinets. Do you want extra storage? Or space for makeup and hair supplies? Speak with your bathroom remodel designer about what size vanity works best for your sized bathroom.
What Type of Mount Should I Choose?
Choose from three different types of vanities: wall-mounted, corner, and freestanding. Freestanding vanities don't require special installation. Most vanities are freestanding. You might choose a professionally installed wall-mounted vanity. A corner sink makes the most of small spaces and allows for more room in cramped bathrooms.
Top Trending Vanity Styles
Contemporary vanities have a sleek minimalist look, with few details and seamless under-mounted sinks. Vessel sinks have also seen some popularity recently. No matter the style, homeowners appreciate vanities that allow for hidden storage and maximize the overall bathroom space. Additional custom lighting adds timeless elegance and brightens the room considerably.
Brighten Up the Space
Some traditional vanities incorporate a variety of custom lighting options that are somewhat outdated. Contemporary lighting offers a bright option that makes the bathroom seem more spacious but in a less obtrusive way. Keep the look elegant and subtle.
Contact Bertone Woodworking for Your Bathroom Remodel Needs
At Bertone Woodworking we pride ourselves on exceptional craftsmanship, the kind that you won't find anywhere else. We work closely with each client to help them find the perfect style cabinets, vanity, and more for their new bathroom remodel. When you want the best quality and unbeatable customer service, call Bertone Woodworking. We will be happy to help you create the gorgeous bathroom you deserve.