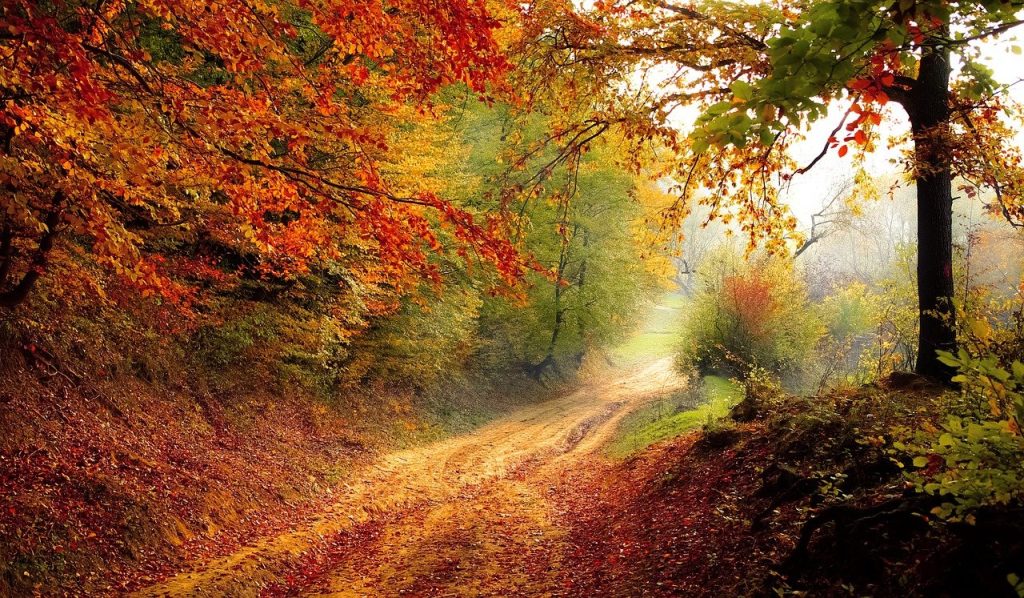 The colors of Autumn are a wonderful thing. The combination of reds, oranges, and browns is beautiful. If you want to keep these colors all year round, you can add them to your kitchen.
A kitchen is an excellent place for warm colors to meet the fall feeling. If you want to get those warm colors in your kitchen, here are five design tips to give your kitchen a fall feeling.
Tip #1: Use Warm Fall Colors
The color of kitchen cabinets has excellent potential to be red. Certain woods (redwood in particular) has a natural hue that appeals to lovers of fall.
Deciding to repaint or stain your cabinets with a deeper red layer is another way you can save money. If you can combine this with hardwood floors, your kitchen will feel like stepping into a forest.
Tip #2: Rustic Farmhouse Designs
Choosing farmhouse-inspired cabinetry with a rustic twist makes you feel the nostalgia. Fall is a month that makes you feel warm and fuzzy feelings of the past.
Rustic designs and fall designs have a lot of good crossovers. Modern designs are tricky, so play around with some concepts until you find something you enjoy.
Tip #3: Mismatched Cabinets
Autumn has a certain amount of whimsy that includes a combination of striking colors. While orange is a color, you should avoid, various shades of brown work well together.
Mismatched cabinets are a recent trend you can find on Pinterest. The beauty of coppers, browns, and forest green colors are excellent choices.
Having two different color cabinets is an easy way to add custom flair to your home.
Tip #4: Copper Kitchen Elements
Copper is a unique choice among metals in a kitchen. This is a material you are more likely to find in your pipes. However, it isn't out of the question to include them in other metals.
The color is more important than the material, as copper blends well with those deep, cozy brown colors. Coziness is an excellent representation of the spirit of fall.
Tip #5: Don't Forget Your Fall Decorations!
If you want a cheaper way of making your kitchen ready for fall, think of decorations. Local craft stores are teaming with fall designs that you can use.
Here are a few unique ideas you can use to add the spirit of autumn to your room:
Lanterns are a unique way to hold your pumpkin-scented candles
Purchasing floor mats can remind you and your family of fall
Having wall mounted copper leaves decorate above your cabinets
Having unique fall-themed coffee cups can help
With any of these decorations, it is up to you to choose what you want. No judgment if you really like fall.
Final Thoughts
When it comes to bringing the spirit of Autumn inside, it doesn't have to be seasonal. If you and your family enjoy the fall season enough, we can help you out.
Contact our team at Bertone Custom Cabinetry Inc to help your Fall-themed kitchen come true.