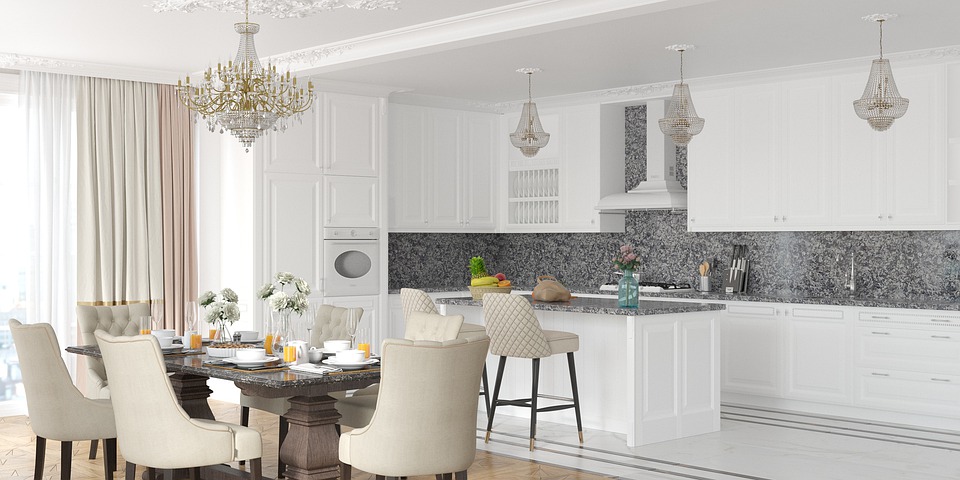 Ready to amp up your kitchen and decor? From modern farmhouse to Minimalism to traditional Shaker-style cabinets and more, there are lots of cabinet styles available to choose. Transform your kitchen space. Today's homeowners are looking for exciting designs, functionality, and accessibility. The kitchen has become more critical in our lives with more time at home. It's time to upgrade. You deserve a beautiful home with functional, gorgeous cabinetry. Find out the latest trends in kitchen cabinets for 2023.
Shaker Style Cabinets Have a Timeless Look
What type of cabinets fits your home best? Shaker-style cabinets feature simple, flat wood-panelled doors with square edges. Traditionally constructed from carpenters-grade wood, Shaker cabinets offer a simplistic but exquisite design. Featuring strong, durable construction and visible joinery, these cabinets will stand the test of time. Homeowners find them very easy to maintain, with a timeless, perfect for both traditional and modern kitchen cabinets and more.
Revolutionize Your Kitchen with Contemporary Cabinets
Contemporary cabinets have a characteristic sleek and minimal look. Glass fronts bring in a modern touch. Finish colours like vivid whites and grays make contemporary cabinets one of the hottest trends on the market.
Choose from various colours and hardware styles and give your kitchen an updated look that stands the test of time. Not sure what type of cabinets work best for your home? Call us at Bertone Woodworking. Our talented team will be happy to answer any of your questions.
Embrace the Warmth of Colonial-Style Cabinets
Colonial-style cabinets feature warm woods, raised panels, and ornate artisan moulding. This style goes well with country, vintage, and traditional kitchens. A classic maple or cherry finish brings warmth to your kitchen, while raised panels provide depth and texture. Installing new colonial-style cabinets makes it easy to upgrade the look and functionality of your kitchen.
Custom Kitchen Cabinets Perfect for Your Home
Invest in beautiful, custom-designed wooden cabinets. Our styles have a range of sizes, colours, and materials. Find the perfect ones for you. Many feature unique storage capabilities like built-in drawers or shelves. Accessibility features make custom cabinets the right choice for every home.
Finding the Perfect Kitchen Cabinets
When considering which type of cabinet is right for your kitchen makeover, consider how they will fit into the existing décor of the space as well as what kinds of features you need. Updating your cabinets with custom cabinetry adds beauty to your room and helps create an organized environment that works best for you.
Call Bertone Woodworking Today
When you want the perfect custom kitchen cabinetry for your kitchen to remodel, trust the woodworking experts at Bertone Woodworking. Our trained craftspeople have mastered the art of cabinetry design. Whether you want Shaker-Style cabinets, contemporary cabinets, or an original Minimalist design, we promise to deliver the finest craftsmanship and materials in the region.
Find out why our customers come back to us again and again. Contact us today. We would love to speak with you.