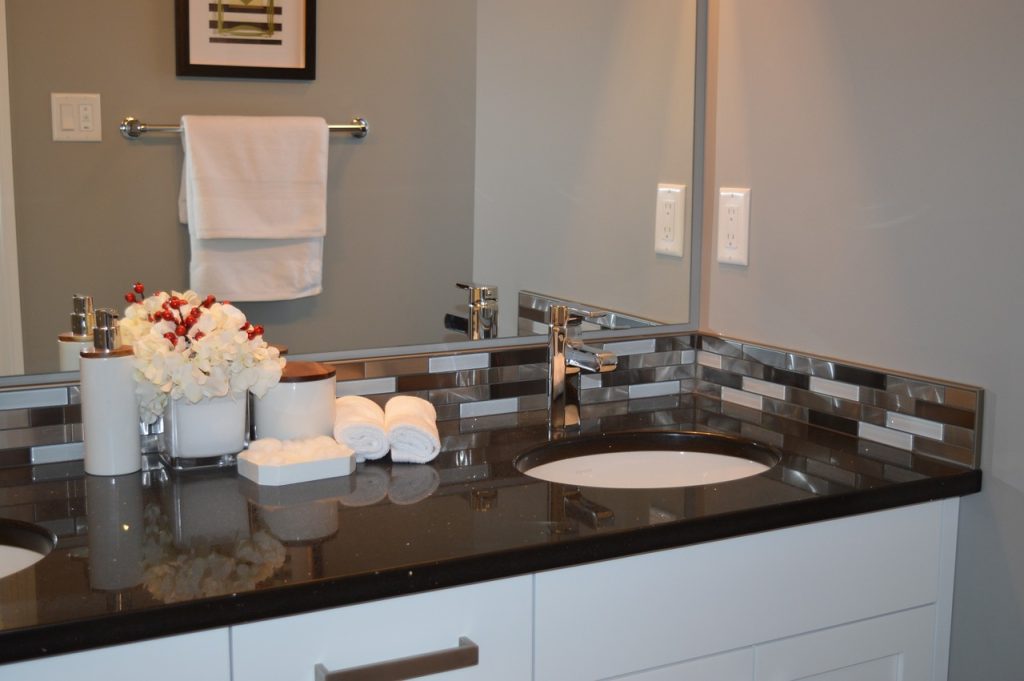 When it comes to making your home truly yours, one area to do that is your bathroom. Ideally, you won't spend too much time there, but every place in your home should be pleasant. But how much does it cost to build a custom vanity?
The cost of a custom vanity can vary anywhere between $1500 to $4000. This cost varies depending upon the desired material, the labor cost, and the amount of detailed work required.
Standard vanities can cost as little as $500, so why bother with something completely custom? In this article, we'll delve into a few reasons why you should consider a custom bathroom vanity.
What is a Bathroom Vanity?
First, it's essential to understand what a bathroom vanity includes. Here are the parts that make up your vanity:
Sink
Cabinets
Anything that covers the plumbing
A good custom bathroom vanity will pretend that there's no plumbing in your bathroom. The exception being if you like your vanity to have some industrial look.
Below are ways custom vanities can change your bathroom outlook:
A Custom Bathroom Vanity Can Help With Unique Storage Solutions
A lesser-known piece of custom vanities comes from handling unique storage needs. Standard vanities can be amazing, but there's always some missing storage feature.
For example, most vanities don't include an easily accessible space for the bathroom basket. The "basket" contains towels, toiletries, and other shower necessities. You relocate it to different zones in your bathroom to keep them from cluttering your counters.
Some bathroom vanities have spaces for this basket, but the position isn't always convenient. A custom vanity allows you to decide where and how you want this bathroom basket to be positioned.
A Custom Bathroom Vanity Helps Handle Unique Bathroom Shapes
Some bathroom shapes (usually smaller ones) have vanities that aren't ergonomic. These inconvenient vanity spaces involve constant knee bumps and arm scrapes. When you think you are getting used to them, you suddenly bonk yourself again.
Custom vanities allow you to have complete control of those positions. Typical places where you would put your arms or legs are no longer an issue. Instead, you can swing freely (for the most part).
Custom vanities are a reminder that your small bathroom spaces don't have to be cramped. With the right color vanity, it can feel more like a vast open space.
A Custom Bathroom Vanity Makes a Home Yours
Arguably the essential part of a custom vanity is a reminder that this is your home. Pre-made vanities are great at giving you some control, but you didn't choose those vanities. Instead, there are millions of copies of these vanities in other homes.
You request anything custom to your specifications and your colors. When you have something that's entirely yours, your home feels different overall.
Where Can You Get the Best Custom Bathroom Vanities?
For the ultimate options for your custom bathroom vanity, contact us for all of your vanity needs. Our experienced staff knows how to handle all forms of cabinetry projects.