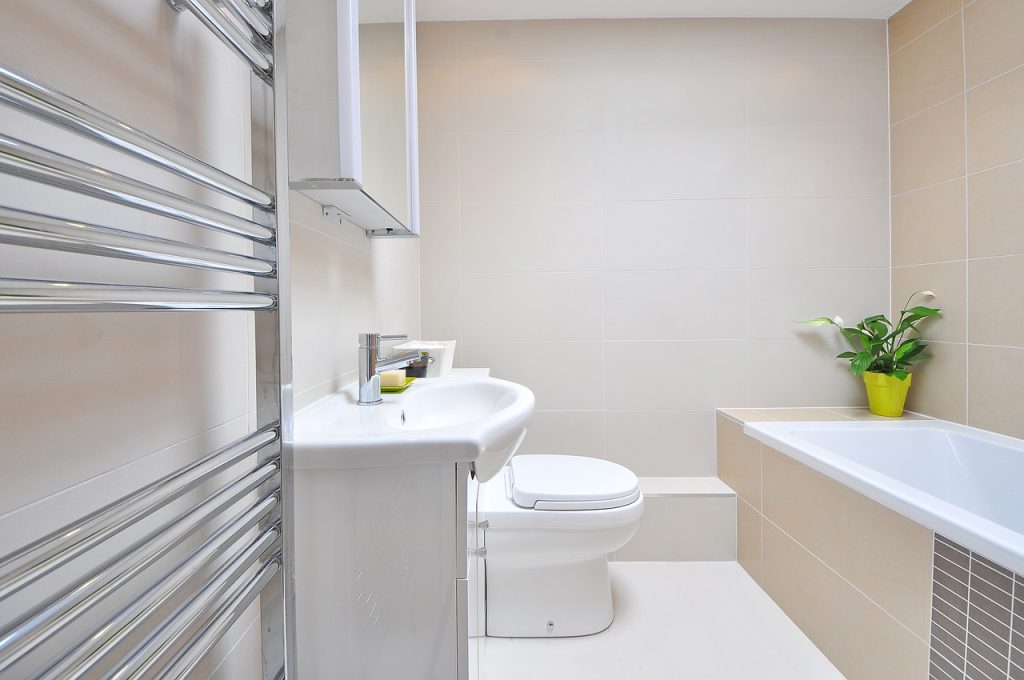 When it comes to any renovation project, it is easy to want the best. However, the budget doesn't always allow for that, so you might have to make some sacrifices.
Thankfully, the most common reasons for expensive bathroom remodeling projects might surprise you. So to address these concerns, we have a few tips you can use to save money on your fall bathroom remodeling project.
Tip #1: Do Not Move Your Plumbing
A dream bathroom doesn't mean you have to change everything. Moving any of your water lines can be incredibly expensive. So if you want to sacrifice something, moving your pipes might be priority number one.
Often, you'll find that creative designs are able to incorporate what you want while maintaining the current plumbing structure. Keep this in mind during your remodeling process.
The same advice applies to electricity. Moving any utilities is always expensive.
Tip #2: Choose A Prefabricated Bathtub
Having custom tile and shower work might sound appealing, but it drives up the cost fast. An easy way to save money is by choosing pre-made bathtubs or showers.
These shower stalls are made for simple installation, allowing contractors to pop them in like a jigsaw. You can still choose to change the tile around the stalls, preventing you from paying extra for the custom work.
Tip #3: Resurface Over Replacement
The beauty of old furniture (and bathroom pieces) is that they still have a lot of life in them. Instead of concerning yourself with a complete replacement, consider resurfacing.
Resurfacing takes the outer coating of your bathroom vanities and cabinets. Replacing the paint or varnish is far less expensive than buying an entirely new vanity.
If you prefer a classic design, this might be more suitable for you. Otherwise, you can seek out reclaimed furniture.
Tip #4: Save The Walls
If you can, avoid taking down walls with any of your renovation projects. Many times, both load-bearing walls and drywall don't need replacing. You can stick to adding a new coat of paint or tearing down the old wallpaper.
If you need to expand, you'll want to be sure that the wall you want to take down isn't holding your home up. If you want to take down these walls, you'll need to replace them with beams.
Tip #5: Keep the Bathroom's Shape
Any change of the bathroom layout will lead to a potential change in plumbing, electricity, or taken down walls. With this in mind, the best way you can follow most of these steps is by keeping the toilet, show, and storage where it currently is.
If the bathroom size and shape bugs you enough, you can take it down while maintaining plumbing and electricity in some cases. Just be sure to hire a contractor to check your options.
Final Thoughts
All of this is made possible through proper budgeting. Knowing your options and limitations is stage one of having a successful bathroom renovation.
To find out how a feasible budget for your bathroom renovation, contact us to get a quote run on your options.