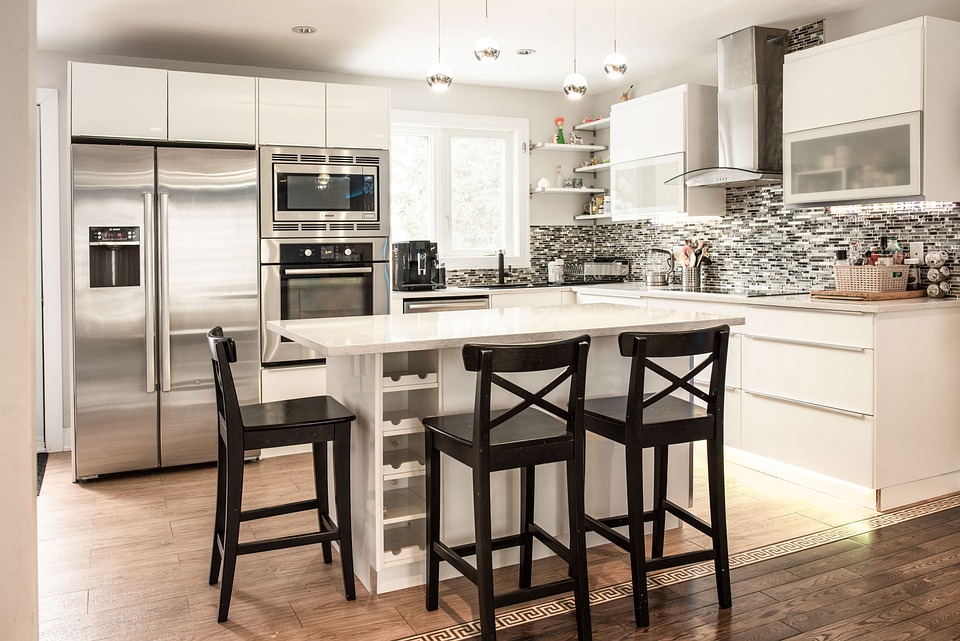 Your kitchen is the heart of your home. It's where you prepare meals, enjoy family time, and entertain guests. It might be time for a revamp if your kitchen looks tired or outdated. Maybe you need a new custom cabinet in the kitchen, or it's time to replace scratched countertops. Explore some stylish home design ideas to help you transform your kitchen into a functional and beautiful space.
Add a Pop of Colour
One of the easiest ways to give your kitchen a fresh look is to add a pop of colour. Consider painting your cabinets in a bright shade or adding colourful accessories like a vibrant rug or set of dishes. A bright sunshine yellow cabinet in the kitchen can make a bold and cheerful statement. Not only will this add some personality to your kitchen, but it can also create a more inviting and cheerful atmosphere.
Upgrade to Custom Lighting
Lighting makes a huge difference in any space, and the kitchen is no exception. Consider upgrading your lighting fixtures with something modern and stylish. Pendant lights are popular for kitchen islands, while recessed lighting can provide a sleek and minimalist look. Adding under-cabinet lighting brightens your workspace and makes food preparation easier.
Install Contemporary Countertops
If your countertops look worn or outdated, consider replacing them with something new. Granite and quartz countertops are popular choices for their durability and aesthetic appeal. Marble is another attractive option, but keep in mind that it requires more maintenance to keep it looking its best. Whatever material you choose, select something that complements your overall kitchen design.
Add Exciting Texture
Texture adds depth and interest to your kitchen design. Add texture with a tiled backsplash, woven baskets, or a natural wood cutting board. Consider adding textured wallpaper to one wall to create a focal point and add visual interest.
Upgrade to Smart Appliances
Upgrading your appliances can give your kitchen a sleek and modern look while improving functionality. Stainless steel appliances are a popular choice for their durability and clean, modern look. If you prefer a more traditional look, consider appliances in a classic black or white finish. Smart refrigerators can help you with grocery shopping. Don't forget to look for energy-efficient appliances to save money on your monthly bills.
Create a Focal Point
Creating a focal point in your kitchen adds some drama and personality to the space. Consider adding a statement piece like a colourful range hood or a unique piece of artwork. Create a focal point with a standout feature like an oversized island or a bold backsplash.
Maximize Cabinet Storage
Storage is essential in any kitchen but especially important in smaller spaces. Consider maximizing your storage with innovative solutions like pull-out pantry shelves, built-in spice racks, or a pot rack. You could also consider adding a kitchen cart or a baker's rack to provide storage and workspace. Custom cabinetry offers you unlimited opportunities for a lot of storage. 
Revamping your kitchen is a fun and exciting project that can transform your space into something beautiful and functional. By incorporating some of these stylish home design ideas, you can create a stylish and practical kitchen. Whether you're looking to add some colour, upgrade your lighting, or maximize your storage, plenty of options are available to help you create the perfect kitchen for your home. Contact