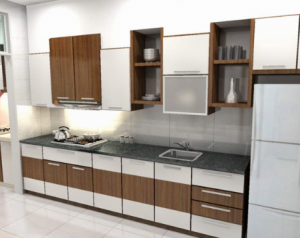 Looking forward to remodeling your kitchen? Reimagine your space. Whether you plan on replacing your kitchen cabinets, installing a new island, or opt for painting of kitchen cabinets in bold colors, be sure to prioritize your needs. You want your new kitchen to provide both function and aesthetic beauty. Check out these top game-changing renovation ideas for the modern kitchen.
Technology and The Kitchen
Today you can enjoy a wide variety of exciting smart devices to add more control and convenience for your kitchen. From smart lightbulbs to smart appliances, manage your kitchen more efficiently and sustainably. Painting of kitchen cabinets might change the look of your kitchen, but tech will change how you use the kitchen.
What are some of the top smart kitchen devices for this year? Most of these devices and gadgets work with your smartphone.
Samsung Family Hub 4 Door Smart Fridge
Smart Speaker Integration like Amazon Echo
Smart Lightbulbs to manage color and use of lighting
Under Cabinet Custom Lighting
Grundig Virtual User Experience Hub
Custom Cabinets
This design your dream kitchen with beautiful custom cabinetry. Clean minimalist cabinet design has gained popularity once again. Combine neutral tones with bold cabinet colors. Some popular renovation ideas today include:
Clear glass doors to showcase decorative dishes
Custom lighting that highlights task areas and creates a "mood"
Combine new cabinets with a custom backsplash
Designing your kitchen with panel-ready appliances in mind
Use of hidden storage to minimize clutter and maximize elegance
Additional Touches of Elegance and Utility
Besides making your home a smart home and installing beautiful custom cabinetry, you can add extra touches of utility to your kitchen with these great design ideas:
Incorporating a special "pet" area in your kitchen for your furry friends
Installing a new custom ceiling
Choosing unique artistic patterns for the flooring
Add elegant kitchen stools for additional seating
Incorporate live foliage and plants
Increase natural lighting through beautiful large windows
Install various metal fixtures
Try a quartz countertop
Install an additional island
For families that entertain, installing a second dishwasher is a lifesaver
Your kitchen is the heart of your home. You want to enjoy every minute you spend there. Let your home showcase your unique style. Call our talented kitchen designers today. We will help you install the kitchen of your dreams!