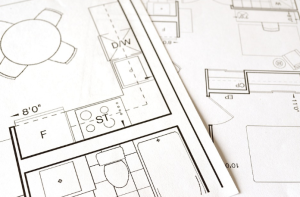 Homeowners love renovating their kitchen. The heart of the home, the kitchen provides a central area for entertaining and family interactions. With so many kitchen renovation ideas from contemporary to Boho, how long can a kitchen renovation take?
Cabinetry Size Matters
Renovation takes time. Smaller spaces take considerably less time than a much larger kitchen renovation. If you have grand kitchen renovation ideas that include all-new custom cabinets, a reworking of the space, painting, plumbing, and new lighting, expect the renovation to take several weeks. Speak with our seasoned designers to discuss your exciting options for kitchen renovation.
Custom Builds
Believe it or not, your kitchen renovation takes more time more the intricate your design. Some kitchen remodels with custom components can take months of preparation and construction prior to the build. If you plan on importing unique materials and have intricate designs in mind, speak with our professionals about the timeline involved.
Gutting the Kitchen
After the building professionals have evaluated the space, they need to remove the existing kitchen cabinetry. During thing time they will also mark out the lighting, electrical, and plumbing. Many designs will require redoing all lighting and plumbing.
Mechanicals
Mechanicals can take several days to complete. This involves new plumbing, electrical, and HVAC. After mechanicals, the next step is adding insulation, drywall, and flooring.
Cabinet Installation
If all mechanicals are complete and pass inspection, your kitchen will be ready for the cabinetry. At this point, most homeowners finally see their vision coming to life. After weeks of construction, the professionals will install the cabinets and countertops. If everything measures perfectly, then they will finish painting the kitchen.
Expect the entire process of a kitchen renovation to take an average of four to six weeks. Add extra time for any custom materials that might need to be special ordered. Avoid timing a kitchen renovation close to any major events like a wedding or graduation.
Call our professionals today about realizing YOUR kitchen renovation idea. We will help YOU build the kitchen of your dreams.