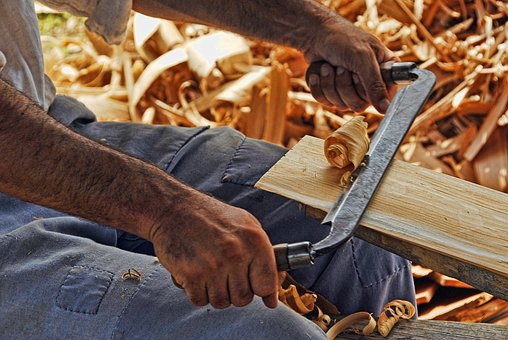 For many people, the kitchen is the heart of the home. And it's where you spend most of your day. So why shouldn't it be beautiful? Traditional kitchens, with the use of natural wood and elements and traditional kitchen pantry cabinet design, are still the preferred style on many new buyer's lists. These styles can bring in the rustic country, old world, or eclectic influences. The overall feel of the space is warmly inviting and homey. This type of design is often found in older homes and it is ideal for families with children.
The Timeless Nature of Wood Cabinetry
Wood has been one of the most popular options for creating kitchens because it is durable and attractive. Traditional kitchens often use other natural products such as wood, stone, brick, tile and metal. Modern kitchens are sometimes built around technology and the latest appliances. A traditional kitchen may have an oak kitchen pantry cabinet and the original wood flooring. However, the focal point of the traditional kitchen is in the detail. This might include imperfections in the material or design elements like moulding, crown moulding, baseboards, doorways and gorgeous cabinets.
Most Popular Types of Wood for Your Traditional Kitchen
The three main types of wood used for kitchen cabinets include oak, maple, and birch. Oak is generally considered the strongest wood for kitchen cabinets. Birch is similar to pine, but slightly softer, making it less likely to splinter. Maple is soft and easy to work with. Also known as black walnut, hardwood walnut is very dense and strong, making it ideal for heavy-duty applications such as kitchen cabinets. If you want to know more about the right type of materials for your kitchen remodel, please call our design team at Bertone Woodworking. We will be happy to answer any of your questions.
Choose a Kitchen Cabinet Style Right for You
What type of cabinet should you install in your home? There are many different types of cabinets that you can choose from. Here are some examples:
Closet cabinetry – This style of cabinet is designed to fit into a closet. A closet cabinet is typically tall and narrow.
Drop-front cabinets – These cabinets drop down from the wall and open up. This style of cabinet is great for small spaces and it provides easy access to items stored inside.
Double door cabinets – These cabinets come with two doors. One side opens up while the other closes. You can store things inside that don't require much space.
French door cabinets – These cabinets have one sliding door and one fixed door. Both sides open up.
Installing New Kitchen Cabinet Hardware
The hardware on cabinets ranges from simple to elaborate. It can be uniform to perfectly complement the cabinetry or it can be ornate, matching the cabinet doors and drawers, or perhaps it matches the accents on the countertops. It could be silver, brass, or wood. Or something else entirely. Whatever you choose, it needs to be complementary to the rest of the kitchen. We have a wide range of hardware options at Bertone Woodworking.
When you want the best kitchen cabinetry for your home, please call the experts at Bertone Woodworking. We would love to work with you.