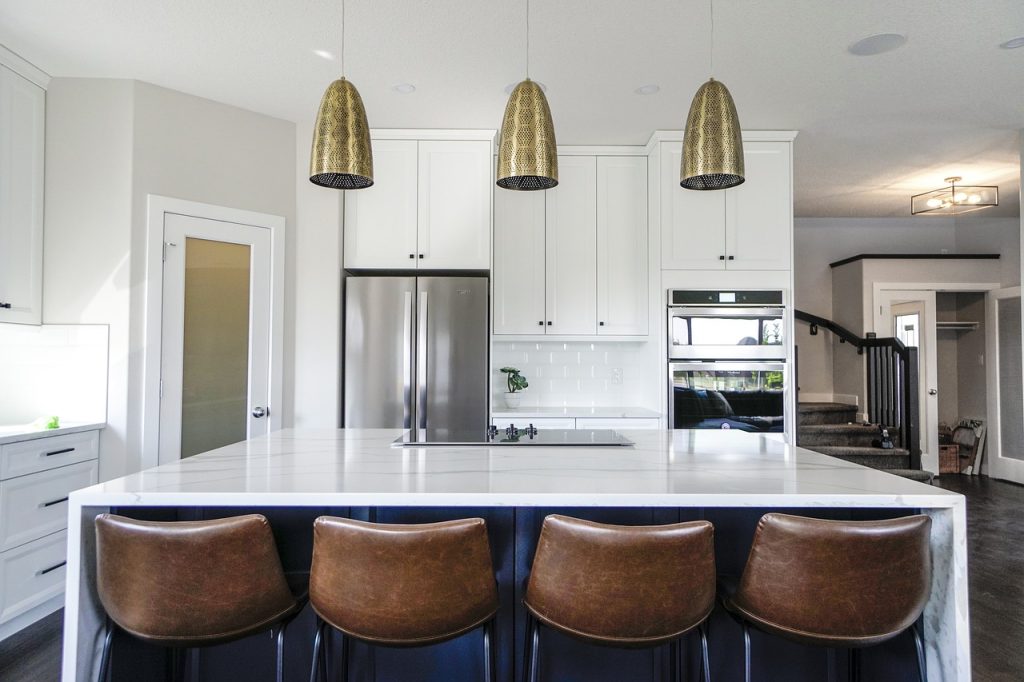 Solid surface countertops are one of the most beautiful types of countertops available. With the proper care, these countertops can last multiple decades. But it's always good to have a solid base down for what you need to do when it comes to maintaining these countertops. So, how do you maintain solid surface countertops?
Use a damp cloth alongside a mixture of dish soap and water. For harder-to-clean areas, you can use ammonia-based cleaners. Make sure that strong chemicals do not get on this countertop.
In the rest of this article, we will detail some additional concerns you may have when cleaning this countertop. We will also provide you with some general maintenance advice.
Cleaning Messes On Solid Surface Countertops
Solid surface countertops are unique in that they have a surface coating on them. Manufacturers make these countertops out of materials like acrylic, epoxy, or polyester resins.
Compared to natural stone or other types of counters, these have a seamless and clean surface. This feature makes them reasonably easy to clean when compared to other options. That's why you should avoid some of the more heavy-duty cleaning chemicals, like bleach, when cleaning up a solid surface.
What Cleaning Solutions Can I Use?
For standard dusting and mild messes, use a combination of some water and a small squirt of dish soap. Be sure that the dish soap is of a mild variety. You shouldn't need anything that advertises itself as "heavy-duty."
For any tough-to-clean stains, you can use standard glass cleaners with relative effectiveness. The shiny surface takes well to being cleaned by these ammonia-type products.
If both of these fails, you can choose to mix a baking soda paste. Typically, this means 1/8th of a cup of baking soda combined with some water. Otherwise, you can choose to purchase some over-the-counter solid surface cleaners.
Other Ways To Maintain The Longevity Of Your Solid Surface Counters
Maintenance is just one part of ensuring the longevity of your counters. In the rest of this article, we will provide you some other methods you can use to confirm your counters stay in good condition.
While solid surface countertops are heat-resistant, you should still use a hot pad when placing your pots and pans down on the countertop.
When doing food prep, be sure to have a sturdy cutting board that isn't known to slip.
Do not use any strong chemicals nearby the counters. These include acetone products, oven cleaners, paint removers, and bleach.
Do Solid Surface Countertops Require Maintenance?
Solid surface countertops are among those that do not require regular maintenance. Compared to some natural stone countertops or wood countertops, you are sometimes required to perform specific activities to ensure they stick around.
Suppose you see any damage on your solid surface countertop. In that case, that is the only time you should expect to need some maintenance.
Final Thoughts
Through regular cleaning and avoidance of bad habits, solid surface countertops can last for many years. If you want to explore installing your own solid surface countertops, ensure you have a professional that can help you do it right.