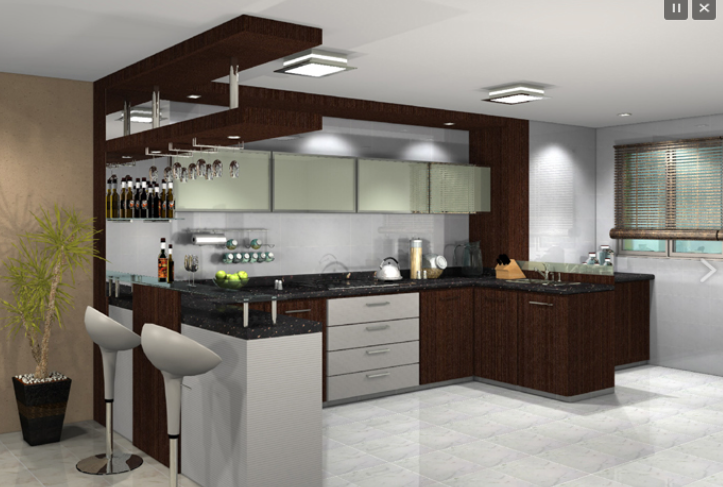 Are you tired of your cramped kitchen? Reinvent your tiny kitchen space with these upcoming trends. When you think about home improvement and kitchen remodelling, think beyond painting and replacing appliances. You want to transform the space into something functional and aesthetically pleasing. Check out these incredible design trends for 2022. 
Innovative Spacious Storage Solutions
What makes a kitchen seem small? Clutter! Endless clutter, piles of dishes, and trash can make any space uncomfortable and just plain ugly. Installing modern storage solutions like spacious kitchen cabinets, hidden storage nooks, and a modern kitchen island gives you the functionality you need. Not sure which option will be best for your home improvement? Speak with our experts at Bertone Woodworking. We will be happy to help you find the ideal storage solutions perfect for you.
Pretty in Pink
Believe it or not, this year bright colours like Himalayan Sea Salt Pink inspire new ideas in the kitchen. Imagine a gorgeous artistic rose-pink backsplash accented by printed wallpaper and custom cream cabinets. Simply breathtaking! Accent with bright green houseplants and unique photos to complete the look.
Let There Be Light
Want to make a small space look spacious? Add lighting! Natural lighting will be the best option. Let in natural light through an oversized window. Replace any dark curtains with sheer ones that allow sunlight into the room. Add smart lighting to customize brightness depending on the time of day. Look into options like chandeliers. Bring in the light to expand a space.
Embrace Nature
Is your kitchen dated, with old vintage cabinets, cracked flooring, and old laminate surfaces? It's time to bring in the beautiful. Embrace the organic and natural. Replace old cabinets with gorgeous modern wooden ones. Opt for natural wood finishes and paint tones like sea green or robin egg blue. Both of these colours bring calm and happiness to a room. By bringing nature into your kitchen space, you embrace an inspiring aesthetic that will bring you joy. Talk with our designers about our impressive selection of beautiful countertop surfaces. Finally, carefully place deep green houseplants or compact indoor herb gardens. Find your inner solace in your kitchen.  
Beautify Your Home with Custom Cabinets
At Bertone Woodworking we provide superior workmanship. Our customer service is unparalleled. When you meet with us, we will discuss how you can make the most of your small kitchen. We work with every homeowner, no matter the budget. Our woodwork brings warmth and comfort to the kitchen space. We specialize both in traditional and modern designs. For two decades we have helped homeowners realize the kitchen of their dreams.
Call us today. We will be happy to help you every step of the way through your kitchen remodel. We do work in millwork, woodworking, custom cabinet design, bathroom remodelling, and solid surface countertops. Our design team uses the latest in 3D kitchen design modelling to help you truly visualize your home remodel. Contact us. We are excited to work with you.