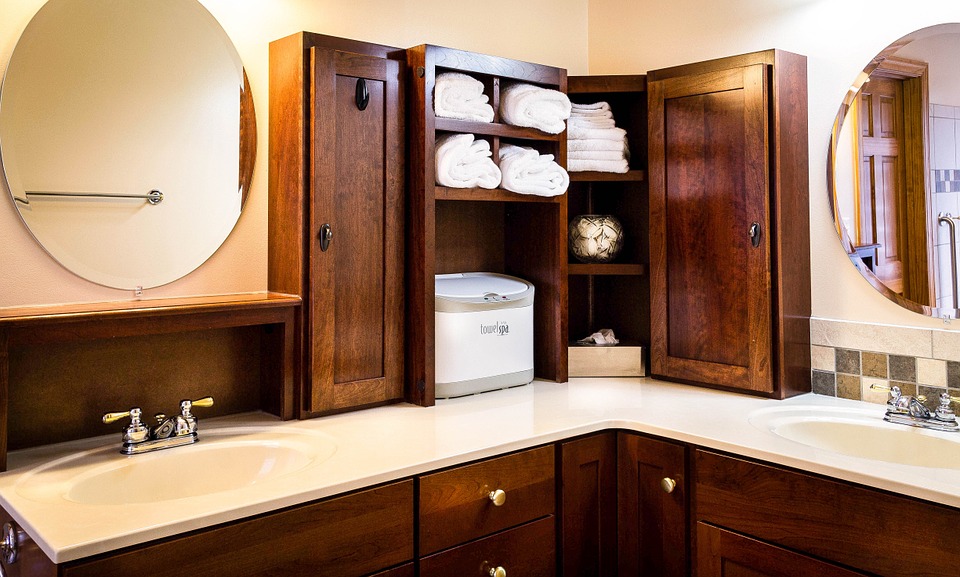 It's time to update your bathroom. Skip out on minimalism and embrace a new love of textures, unique materials, and elegance. This year's hottest trends will transform a boring bathroom into an inner oasis where you can relax. So find the best bathroom remodelers in the GTA and get ready to innovate.
Top Bathroom Texture Ideas in 2022
Minimalist bathrooms of the past consisted of monochromatic neutral tones, sleek lines, and simplicity. Spice up your bathroom with new trends that include texture wall coverings and gorgeous jewel tones. The best bathroom remodelers can help you install on-trend designs like terrazzo sinks, light pink vanities, Old World bathtubs, and uniquely patterned wallpaper. Texture and complexity have incredible popularity. Showcase your unique style. Make a bold statement. Accent walls with unique Greek patterns and spiral designs. Experiment with bold colours and unusual materials. Combine unusual patterns with natural tones. Make a unique statement.
Consider these popular contemporary bathroom design ideas:
Exposed metal pipes with energetic floral wallpaper designs
Greek key patterns with a marble sink
Mauve countertops with neutral tones spiral wallpaper
Striking floor-to-ceiling black subway tiles with white shiplap
Popping kelly green cabinets with live plants and dual mirrors
Industrial copper plumbing paired with gorgeous marine blue
Geometric floor designs and patterned tile accents
Artistic Moroccon backsplash and tile
Custom-designed black-and-white subway tile patterns
Chat with your bathroom designer about what exciting textures and patterns can liven up your bathroom space. With limitless ideas, transform your space into the bathroom you always dreamed of.
Popular Bathroom Colours
Jewel tones remain a popular choice for bathrooms this year as well as bold dramatic colours. Consider abandoning the greys and neutral tones of the past and instead opt for making an exciting change:
Dramatic black
Earthy tones
Kelly green
Gorgeous mauve
Luxurious jewel tones
Marine blue or duck egg blue
Copper
Black and white Art Deco
Rose pink
Adding a pop of colour to your bathroom can be as simple as adding bright patterned wallpaper, remodelling your bathroom to showcase copper piping, or installing a beautiful rose pink countertop. Consider adding some pop with jewel-covered vanities or charcoal black bathroom cabinets. Work with your designer to find the right design for you.
Bathroom Sinks
During a bathroom remodel, choosing the right sink makes a big difference. The bathroom sink provides both aesthetic beauty and functionality. With so many options, you need to consider which bathroom sink style fits your family's needs best. Do you want a double sink, a vessel sink, a wall-mounted sink, or a vanity sink? Pedestal sinks have regained some popularity although they lack storage. Consider if you need extra storage space and how deep a sink you want. Will you need custom bathroom cabinets? Traditional porcelain sinks have maintained popularity for many, many years for both durability and classic style. Marble remains a classic luxurious material for master bathrooms. This year's rectangular basin sinks bring a contemporary touch to your bathroom. Find the right sink for you.
When you need to transform your bathroom contact Bertone Woodworking for the best in design. Our seasoned design team will partner with you to create the bathroom you always wanted. Contact us today. We would be ready to help you build the bathroom of your dreams.