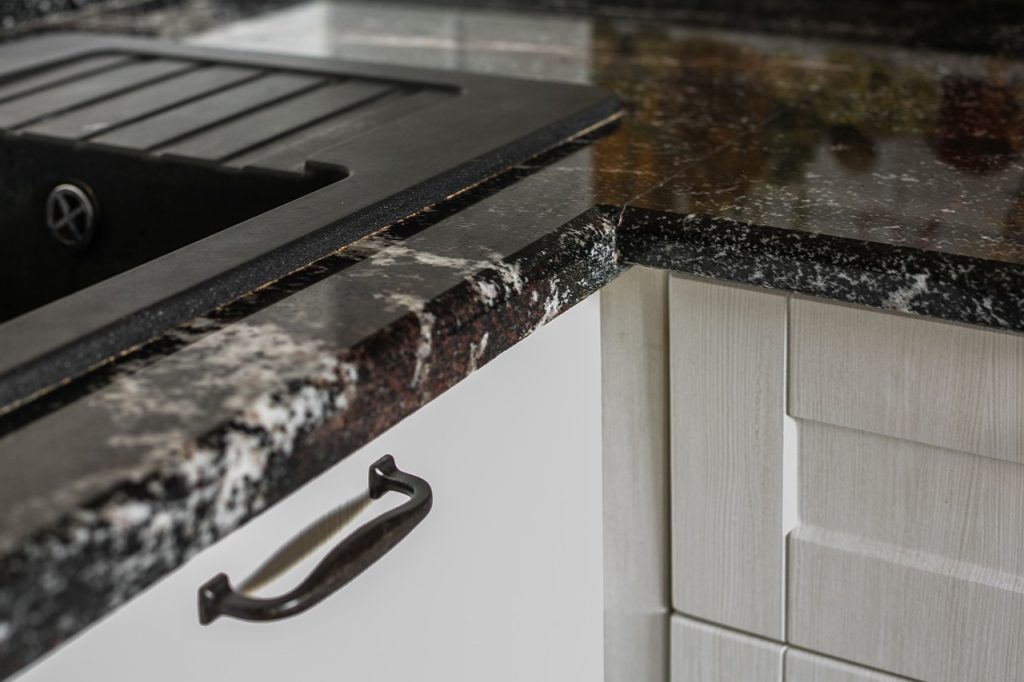 When looking for alternatives to granite countertops, you may be a bit picky when trying to find an adequate replacement. The idea of picking something of a similar style during your kitchen remodel can be a difficult task. To address this concern, we've taken some of the leg work out of it for you. In the rest of this article, we will give you five cheaper options to granite your kitchen. 
#1: Laminate Counters
Laminate is a material you can use to mimic the appearance of granite without breaking the budget. As one of the most inexpensive options, the cost of laminate is typically around $50 per square foot.
Using laminate also prevents you from having to cut out huge slabs of stone. As a result, you save time on the labor costs behind using other materials.
#2: Quartz Countertops
Quartz allows you to keep the appeal of natural stones in your home without the cost of granite. However, the quality behind quartz is not comparable to something you would call cheap. This material can cost up to $150 per square foot.
The real savings of this surface come from the low maintenance needed for these counters—also, their durability appeal to homeowners looking for a long-term solution.
#3: Wood
If you look for an overall natural look with no preference for getting stone surfaces, wood is your next stop. On the heat resistance scale, wood can be pretty lousy. You gain a warm appearance but lose out on the "purely stone" style options. The cheapest options go for around $40 per square foot.
Consider an epoxy seal if you don't want to spend a lot of time on maintenance. The epoxy will give you a shiny appearance that can resemble most granite options. If you don't want a polished appearance, keep a close eye open for any scratches. Wood also allows you to consider butcher-block counters, which are an appealing addition to modern homes.
#4: Soapstone
Soapstone is a soft alternative to a granite surface, making it somewhat prone to imperfections on the surface. As you might expect, you trade out the softness for cost. This stone is also far more durable than wood and requires far less maintenance.
The low end of soapstone goes for around $70 per square foot. It also doesn't need to be sealed, saving you some money on that initial labor investment. If you are looking at granite for durability, soapstone is a great alternative.
#5: Marble
When you hear "marble," you probably don't think about the word "cheap." However, it is surprisingly affordable when used for countertops, with the lower end going for around $70 per square foot. This price made it comparable to quartz and engineered stone.
When searching for marble, be aware of its high maintenance requirements. Most marble types require you to re-seal the surface every year. Marble is also easy to scratch compared to other options.
Final Thoughts
The appeal of natural granite countertops is clear. With its modern appearance, stone provides you a wide range of colors and unique styles. They are also naturally heat resistant, providing you another way to avoid burning down your home. 
But granite is a premium-level material, making it somewhat difficult to perform. Thankfully, there are many materials you can choose from that are appealing and hit many of those requirements. If you want help finding alternatives to granite, let us help you out.