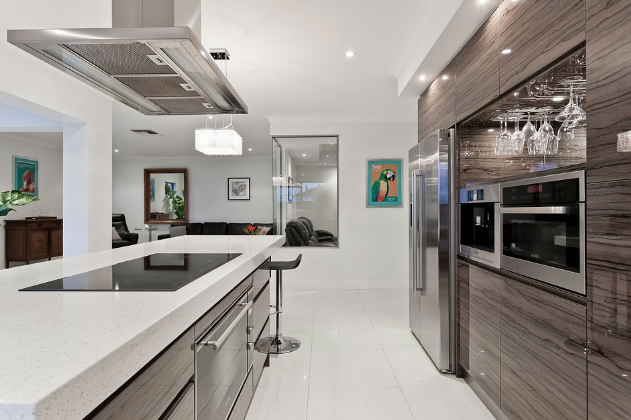 When designing your exciting new kitchen remodel, keep this handy remodel worksheet handy. Why do you need this worksheet? Unbelievably, you will make hundreds of decisions for your new kitchen. Having a handy place to write down whether you wanted bright red painted kitchen cabinets or a subtle dark wood finish helps you keep focused. Make extra copies and keep them handy.
Getting Started on Your New Kitchen
Before you decide on a new kitchen island, painted kitchen cabinets, or a bold backsplash, take the time to jot down the answers to these important questions:
1. What do you like about your current kitchen?
2. What do you dislike the most about your kitchen right now?
3. How often do you cook or entertain?
4. Do you plan to change the overall layout? How?
5. Do you need to remove windows, walls, or doors?
6. Do you need your room to be multifunctional?
7. Do you need a workstation, study area, butler's pantry, or pet feeding center?
8. Do you need space for laundry?
9. What type of kitchen seating do you need?
10. Do you need accessibility?
Cabinets
1. Do you plan on keeping any existing cabinets or will you replace all the cabinets?
2. What finishes will you choose?
3. What style of door will you need?
4. Will the cabinets be stock, custom, frameless, or other style?
5. What type of hardware do you need?
Backsplashes and Counters
1. Do you want an island?
2. What type of counter material will you choose?
3. What counter edge style will you choose?
4. Do you want a full wall or partial backsplash?
5. What type of material do you want for your backsplash?
Sinks and Faucets
1. How many sinks do you need?
2. Do you want single or double basin?
3. What type of faucet do you want?
Kitchen Appliances
1. What type of appliances will you need?
2. Do you want any Smart Appliances?
3. Do you need a trash compactor?
Flooring
1. Do you want to refinish, keep, or replace your floor?
2. What floor material do you want?
Display and Storage
1. Do you want a butler's pantry?
2. Do you need more pantry space?
3. Do you need specialty storage options for wine, cookbooks, or appliances?
Additional Options
1. What color and wall treatment will you have for your kitchen remodel?
2. What windows and window treatment do you want?
3. What type of lighting do you need?
4. What other touches like artwork or furniture do you want to accent your new kitchen?
Call Bertone Woodworking Today for the Best Kitchen Remodel Design in Ontario
When you want to build the kitchen of your dreams, call the experts at Bertone Woodworking. We promise to build the most gorgeous kitchen you have ever envisioned. Contact us today. Our talented team of designers will be happy to help you.