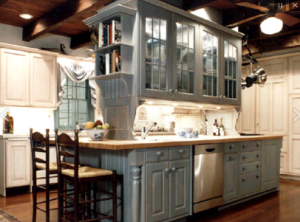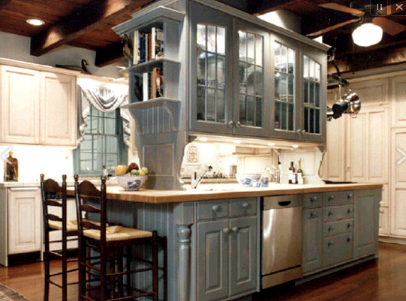 Home design trends are constantly changing. Custom cabinetry remains one of the most popular ways to create a unique look in your home at an affordable cost. From modern bathroom vanities to custom pantries, open up space and create a beautiful design with cabinets engineered with you in mind. Let's look at some of the top trends from this year.
Easy Bathroom Elegance
Modern bathroom vanities add a sleek elegant design and unique simplicity. Providing both storage and timeless beauty, these designs are both versatile and sturdy. Custom cabinetry can maximize space while working around unusual features in your bathroom. Choose the right color and finish to accent your home décor. Speak with an interior designer about finding the right look and model for your unique style.
Open Up Your Kitchen with Custom Cabinets
Your kitchen is truly the heart of your home. A gathering place each day for family and friends, as well as a place to congregate during parties and the holidays, the kitchen deserves the royal treatment. Yet many homeowners are trapped by the original cabinet design and layout of the kitchen. No more. Revamp your home and open up the room with customized kitchen cabinets. You can design a pantry that meets your needs, nifty little corners for knick-knacks and kitchenware, and even add a breakfast nook. Include space for your cookbook collection and bright lighting for a finished look.
Office Space Miracles
Many homeowners work from home. The importance of a quality spacious home office has become a keen selling point for many homeowners. Design an office area that has custom cabinets that both provide more than ample organization but also have sleek elegance. Hideaway cabinets can store important papers, your laptop, or unsightly printer. Choose a style that suits your unique tastes.
Custom cabinets provide homeowners with an easy and affordable way to add functionality and elegance to their home. Renovating and updating a space with cabinetry will increase your homes worth over time. Speak with a professional today about your unique home design.