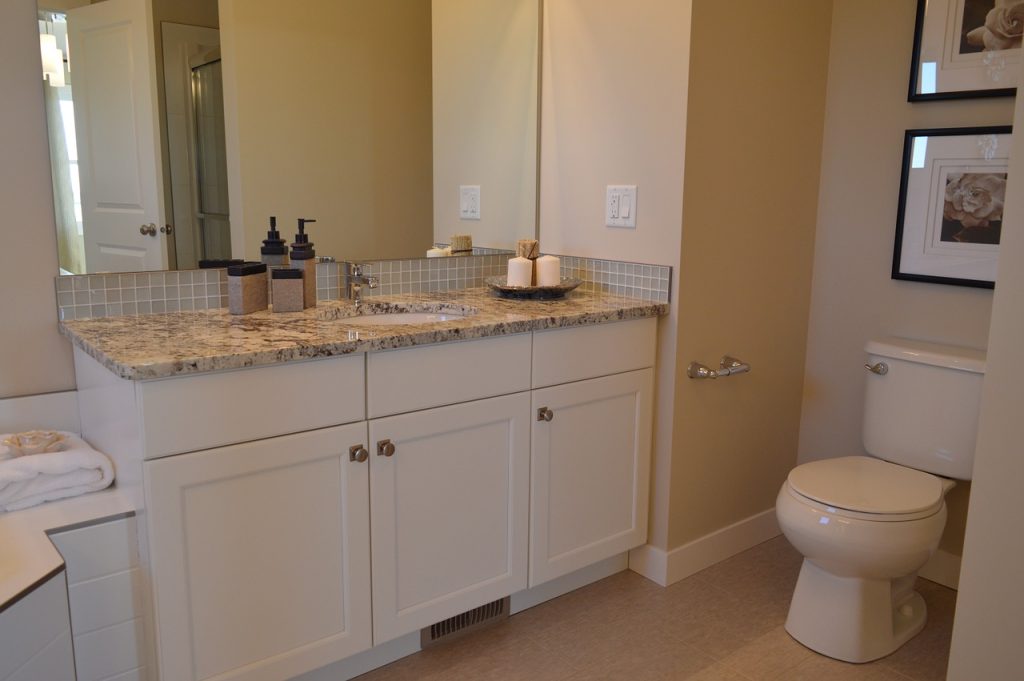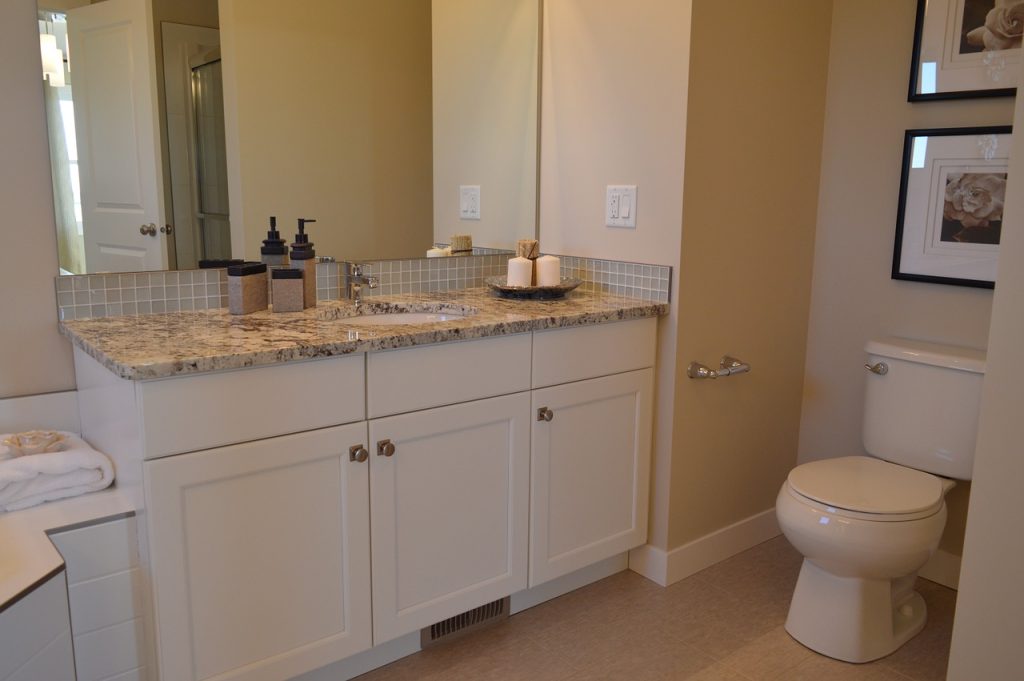 Bathroom vanities are a central part of your home. Their main focus makes them a primary target in bathroom design. So when looking up the latest design trends regarding this topic, you will find a lot of potential. Below, we will go through the best bathroom vanity trends for 2022.
#1: Open Shelves
The bottom half of the bathroom vanity always gives way to a sink container. However, the area below is a solid portion, typically with no purpose.
Open shelving exists to create a more breathable experience to address this unused space. That way, your master bathrooms don't look like they have a solid block in one corner of the room.
The "openness" also expands to upper portions of shelving. Sinks are relegated to small parts of the upper half of the bathroom, giving a breathable look to the entire vanity.
#2: Floating Vanities
Another option to encourage the "open-air" approach is taking away support. Floating vanities have the same appeal as floating stairs, appealing to modern sentiment.
The sleek look makes your bathroom look more like an art piece. But you still have usability with these floating design elements, providing under-the-counter storage.
#3: Double Vanities
Double vanities are when you smack two sinks into a wide vanity. You will need square footage to leverage this popular choice, but it does give you a personal sink.
This design choice is more than a "his and hers" ordeal. Still, the "we made it" feeling is a big part of why people choose to convert their bathroom space with an extra sink.
#4: Vessel Sinks
Vessel sinks are those sitting on top of the bathroom. These are great for two reasons:
It provides you with a unique sink design
You can leverage extra bathroom cabinet space
The design is awe-inspiring, being reminiscent of the old-fashioned powder rooms. You will often find them in tandem with the grey, neutral colors of stone, or modernist designs.
You don't get fancier than vessel sinks in a grey, modern bathroom.
#5 Touchless Faucets
We might be breaking the rules a bit by focusing more on the faucet. However, the desire for motion-sensitive technology is apparent.
The feeling of waving your hands in front of a department store bathroom sink and getting sprayed with warm water is lovely. Plus, it means fewer fingerprints on their surfaces. So why not bring it home?
Touchless faucets prevent you from having to leave the house to get this thrill. Among bathroom remodel options, it is more excellent than you think.
A similar application comes to mind when you think of the popularity of smart homes. Being able to bring up your bathroom lights and activate your faucet while only using your hands to touch the door is a pretty cool feeling.
Final Thoughts
As 2021 comes to a close, we look back to the bathroom updates that never got done. Thankfully, new bathroom ideas are coming out all the time, making it great for this upcoming renovation season.
To get a vanity in your home, contact our team at Bertone Woodworking today.